Gannaway Bag with Zipper & Collars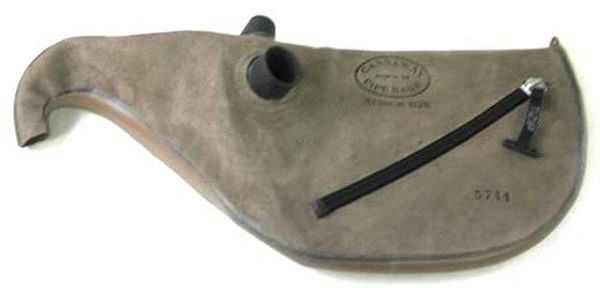 Gannaway Bag with Zipper & Collars
Gannaway Hide Pipe Bag with Zipper & Rubber Collars
Popular Gannaway hide bag, holes already cut, side zipper, includes clamps, primer and directions. No tie-in required.
Medium (26" x 10 1/2")
Warranty
All Gannaway Pipe Bags carry a two-year Warranty, covering Leather and Manufacturing Defects*.
*Excludes normal wear and tear or damage caused by inappropriate use, care, maintenance, or failure to follow Manufacturer's instructions. Use of products/seasonings not recommended by Manufacturer may void warranty. Do not use Airtight Seasoning in Zip-bags. Do not immerse bag in water.