Gannaway Pipe Bag with Zipper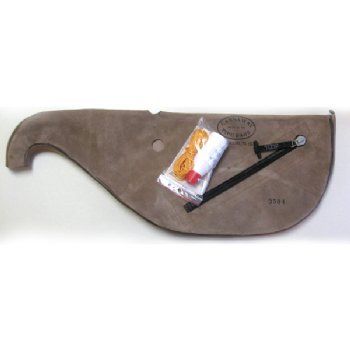 Gannaway Pipe Bag with Zipper
Gannaway Hide Pipe Bag with Zipper
Popular Gannaway hide bag, holes already cut, side zipper, includes cord, primer and directions.
Warranty
Although most pipe bag manufacturers offer a 12 month warranty with their bags, we're pleased to provide a two-year warranty, covering leather and manufacturing defects, on all of our pipe bags.
Since 2007, we've kept track of every bag that we've manufactured by stamping sequential numbers on the outside rear of the pipe bag. We understand that people lose track of sales receipts so, in the unlikely event of a warranty claim, we can refer to our manufacturing log to determine when a bag was made, which batch of leather was used, etc.